Art
Moulin Rouge Dancers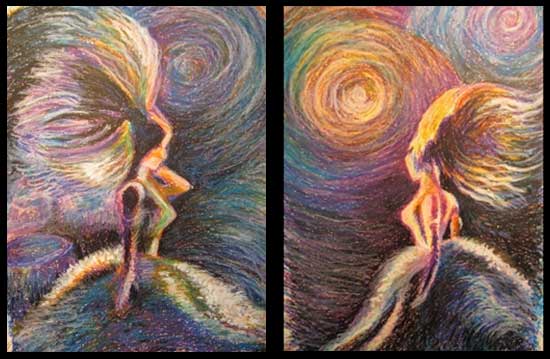 Pastels are one of my favorite mediums to work in and Edgar Degas is probably one of my biggest influences from the Impressionists period, this style follows that along with a little Vincent van Gogh thrown in. I was fortunate on my first trip to Paris to cram in the obligatory tourists stops including the Eiffel Tower, and of course  in a fashionable district, Montmartre, the Moulin Rouge where I was able to take a few great photographs of the famed Can Can Dancers. The original photos were black and white, but when it came to putting pastels to paper, color explosions ensued.
Venetian Stars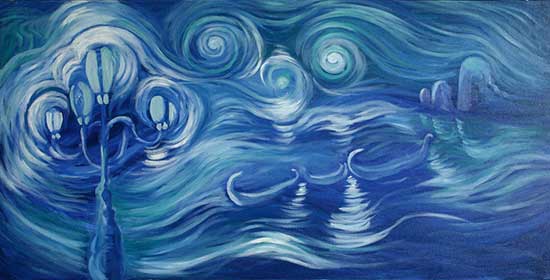 An obvious ode to van Gogh/s Starry Nights, this painting is a culmination of several photos dejecting gondolas, architecture and lights. For this painting oils were the medium and is my most used as it is so versatile. Occasionally, areas I don't need to spend as much time on, I use a fast drying linseed oil. I can spend an hour sometimes just blending base color combinations before the brush ever hits the canvas, another trick when not using them all at once is I'll put them in the refrigerator to keep them fresh longer.
Spanish Art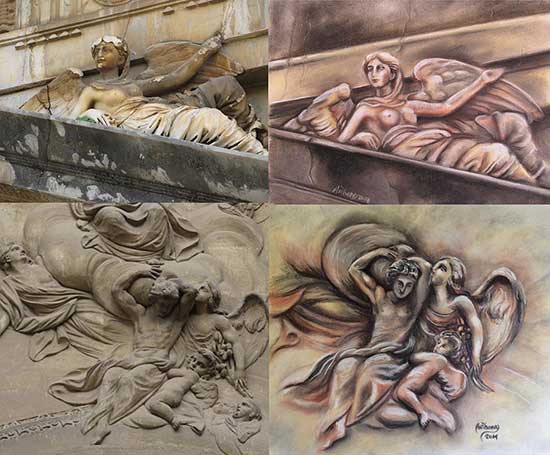 As you may be able to tell, most of my artwork comes from my photography. I was lucky enough the have visited my most favorite city in the world, Granada Spain about six times and once stayed there for three glorious months, roaming the streets capturing on film, and taking in some amazing architecture. For these, I focused on, and pulled out smaller elements of larger works found on cathedral walls. Most of this series started out with pencil and charcoal before moving on to the softer pastels.
Tango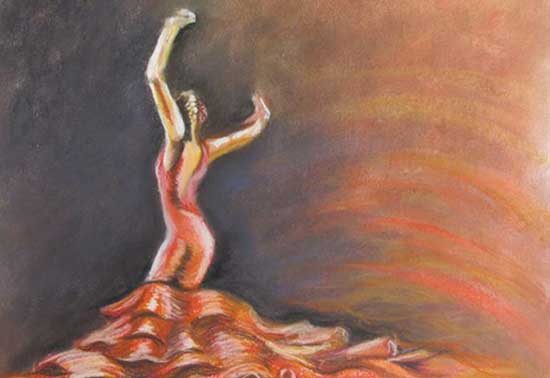 In honor of one of my favorite dances and cities, Buenos Aires, Argentina the birthplace of the Tango helped by artists like actor, singer and songwriter Carlos Gardel who wrote several classic tango which you can experience in show houses and on the streets of Buenos Aires. This pastel is one of several from this series and is one of the classic Tango poses, and with the elegant dresses adorned by the beautiful woman I can feel her almost dancing off the paper.